Machine tool testing
Accuracy of geometry
We check accuracy of machine tool geometry using measurement methods specified by the ISO 230-1 standard. Scope of the measurement is defined according to specifications of the producer (accuracy protocol of the producer) or on the base of standards valid for particular type and size of the machine.
All the captured values are processed and issued in the form of a technical report containing measured and admissible deviations. Technical discussion and explanation of the results proven from the measured values, eventually outline of corrective measures, can belong to this service.
We are able to provide you with measurements of geometry accuracy of machine tools, forming machines, oxygen cutting machines etc.
By request of the customer we can define correction maps for CNC machines to let the controller eliminate some deviations in machine geometry. For example, straightness, parallelism or squareness of movement can be corrected this way. Possibilities of compensation depend on the particular controller, type and value of the determined deviations etc.
---
Accuracy a repeatability of the measurement systems
Positioning accuracy and repeatability tests are carried out on the NC and CNC machines equipped with an independent measurement system. The Renishaw XL-80 laser interferometer system is used for the measurements to comply with requirements of the ISO 230-2 or VDI/DGQ 3441 standards. If the controller or the digital position readout accepts data of correction maps, we generate this data, transfer it to the system and check the results. The main goal is to achieve values specified by the producer of the machine for all the crucial parameters, or values specified by a standard for particular types and sizes of machines. In case the specified values cannot be achieved, we can analyse reasons and propose corrective measures.


At present we are able to provide correction maps for following controllers: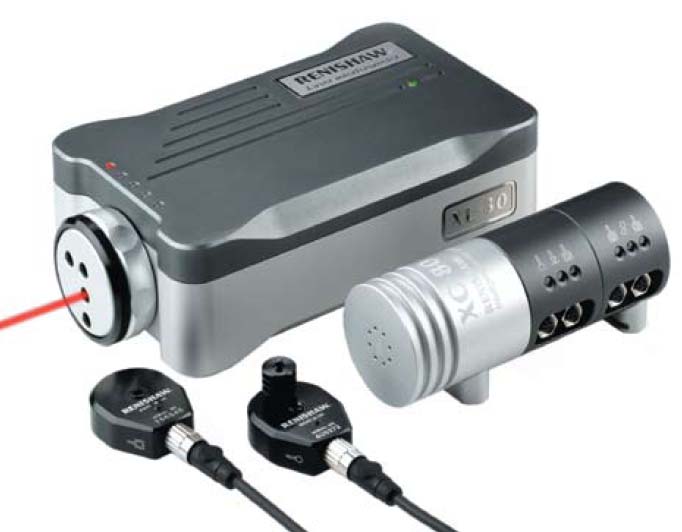 Mefi CNC8x6, CNC8x9, CNC872iTD

Heidenhain TNC3xx, TNC4xx, TNC6xx, iTNC530

Siemens Acramatic 2100

Siemens Sinumerik Series 800

Siemens Sinumerik 802C/802S/802D

Siemens Sinumerik 810/840C, 810/840D, 840Di

Fanuc Series 16i/18i/21i



and digital position readouts:




Essa ADP/ADL

Heidenhain Positip 850/855/880

Heidenhain ND 7xx 

For not mentioned controllers, contact us to find out if we can provide you with particular correction maps.
We are equipped with optics enabling testing diagonal movement exes!
---



Accuracy of the circular interpolation
Within the scope of testing NC machine tools with contouring control, we are able to perform a circular interpolation test according to the ISO 230-4 standard using the Renishaw Ballbar system.
---
Performance test
Since all the above mentioned tests of machine tools are executed without load, i.e. without influence of cutting forces, we can outline and execute a performance test to verify the machine.
Before the test, it is necessary to define shape, dimensions and accuracy of a workpiece which will be manufactured by the tested machine under specified technological conditions. When tooling finished, exact dimensional measurement with a CMM and analysis of captured data should be performed.
---
Another tests
On the base of your enquiry we are able to provide you with another tests in machinery, e.g. flatness measurement and analysis of measurement and surface tables etc.
Do not hesitate to contact us with your measurement problems; we try to help you to fix them.